Happy Birthday, Martin!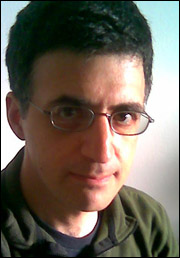 Above photo: P.I.C. member and artist, Martin.
Hey! It's Martin's birthday today. Happy Birthday, buddy!
Stop by Martin's website to see some cool artwork:
http://martinschneebalg.com/illustration/
.
Above photo (left to right): Scan, Joey B, and Martin having a good time with fellow P.I.C. members in Manhattan last December.
Labels: P.I.C.