Johnny Raygun/Savage Dragon team-up update...
According to his blog
, (JOHNNY RAYGUN creator) Rich Woodall has an update concerning
THE GIANT SIZED JOHNNY RAYGUN / SAVAGE DRAGON FULL COLOR TEAM-UP comic book
:
"Johnny / Dragon team up... it's almost done!!!! That's all I'm going to say... seriously, very close!!!"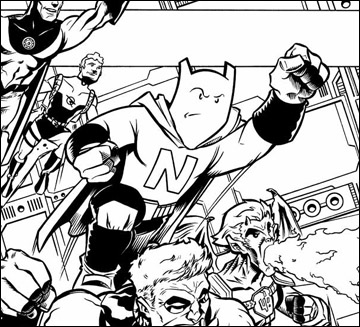 This comic book crossover event also features a cameo from everyone's favorite Nihilist-Man.
Some months ago, Rich was kind enough to mail me a couple copies of the Johnny Raygun/Savage Dragon Baltimore Comicon preview edition… which looks spectacular!
Labels: Comics, Johnny Raygun/Savage Dragon