Gene Colan: 1926-2011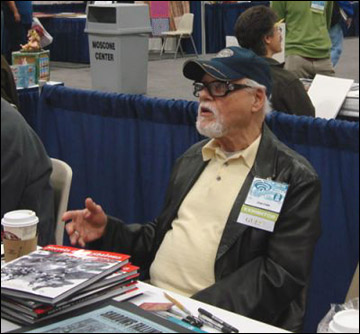 Above photo: Comic book artist and former SVA teacher, Gene Colan.
From
Genecolan.com
:
I regret to tell you that Gene passed away on 6/23/2011, around 11pm. Gene had ongoing health issues with his liver, heart and cancer.
Gene Colan was once an instructor at
the School of Visual Arts
. Many P.I.C. members had taken Gene's class while attending SVA.
Gene died while in hospice from complications of liver disease and a broken hip. He was 84 years old.
Please keep the Colan family in your prayers.
Above photo: Taken in a classroom at the School of Visual Arts. (Left to right) Mitch and (comic book legend and SVA instructor) Gene Colan. School year 1986-1987.