Pro is alive and well in Wisconsin!
Above photo: Pro and Hulya.
It's true! Pro states that, "I am in beautiful Madison WI with my wife, Hulya, and our little pup." Pro and Hulya are currently working on a children's book.
Above photo: Madison, Wisconsin… home of Pro, Hulya, and Gucci.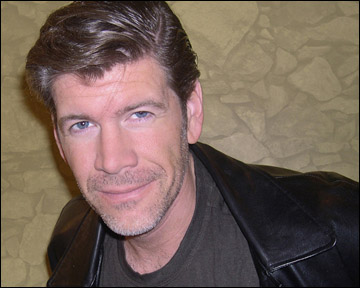 Above photo: P.I.C. member, Pro.
Recently, Pro has had the opportunity to work on the upcoming Batman film THE DARK KNIGHT starring Christian Bale. "Yes, I worked two days with about fifty other people, but I did meet Bale and Eckart, and was directed by Chris Nolan and his assistant director. REALY COOL." Pro continues, "I'm in a scene with Bale and Eckart. It was a real surreal treat to see how they film a big Hollywood movie. I signed a non disclosure so I can not give you any details at this time."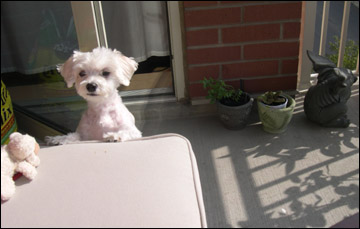 Above photo: Killer puppy Gucci. Don't let that cute puppy face fool you!
Labels: P.I.C.