BACK ISSUE #29 on sale now!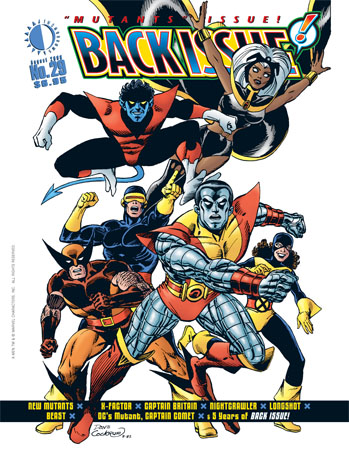 BACK ISSUE #29 (the special "Mutants" issue which with a Dave Cockrum cover) should be on sale right now! This issue of BI includes my article on Chris Claremont and John Byrne's UNCANNY X-MEN. The article features insights by Byrne and Roger Stern.
Westfield Comics has posted a preview of BACK ISSUE #29. BI editor Michael Eury has selected my Claremont/Byrne article for the Preview. Part of the article is excerpted online, with a few images
here
.
You can pick up BACK ISSUE #29 at finer comic book stores or at
TwoMorrows' website
.
Labels: BACK ISSUE, Comics