Joey B visits St. Louie...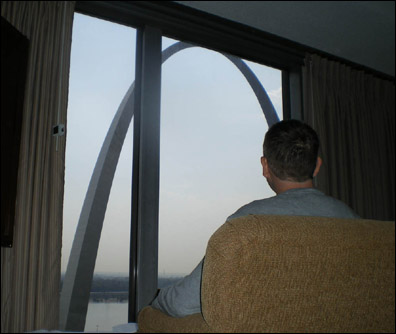 Above photo: Joey B during his recent trip to St. Louis, Missouri.
From Joey B:
[Above] is a pic taken from my room in St. Louis. The Arch is amazing! It's stainless steel and constantly changes with the light. Just an incredible piece of architecture.
Labels: P.I.C.