New Archie Comics digests...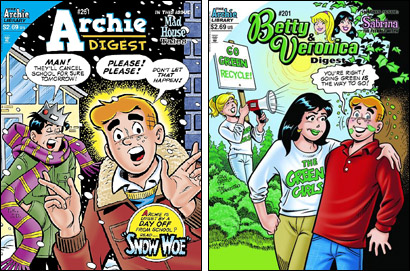 Above: Archie Comics digest cover artwork by Stan Goldberg, Tim Kennedy, and others.
Usually, I never know when my stories will appear in the Archie Comics digest books until I get my comp copies from the publisher. However, today at the comic book store, I saw two new digests that contain several stories that I had inked. The first and last stories are new in the digests with the remaining stories being reprinted material. So, check out ARCHIE DIGEST #261 and BETTY & VERONICA #201 when you get a chance.
Labels: Comics