Pro and PUBLIC ENEMIES!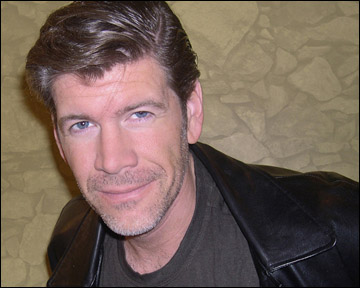 Above photo: P.I.C. member and thespian, Steve Pro.
Recently, Steve Pro has issued some new news on his acting career. From Steve Pro:
OK folks, here's a short update: I recently did two days extra work on the Michael Mann movie "Public Enemies" [starring Johnny Depp and Christian Bale] with a possible third day shoot in the near future. We shot here in Madison, Wisconsin's capital building (doubling as the DC capital). I was lucky enough to be chosen to play an aid to the lead actor's character (vague on purpose, sorry) where I had onscreen interaction with him. I may receive a screen credit here ("Aid 1" or "Aid 2", that sort of thing). This link is from a local newscast covering the shoot. If you pause it at the 38 second mark, yours truly is on the far left walking onto the set. :-) I'll be moving to LA in June, and living with an acting buddy in West Hollywood/Beverly Hills. I will be following up on some agent leads and contacts I made on my January LA trip.
Labels: P.I.C.