Happy Birthday, Scan-Man!
Above photo: P.I.C. member and PIPEDREAMS creator, Stephen Scanlon.
Hey! It's Scan's birthday today. Happy Birthday, Scan! Stop by
Scan's Corner
for the up-to-the-minute news on Scan! Plus, you can read Scan's webcomic, PIPEDREAMS!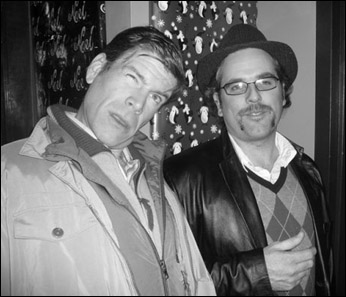 Above photo: (left to right) Pro and the birthday boy during a recent P.I.C. gathering in New York.
Labels: P.I.C.