INVINCIBLE: Best comic on the stands!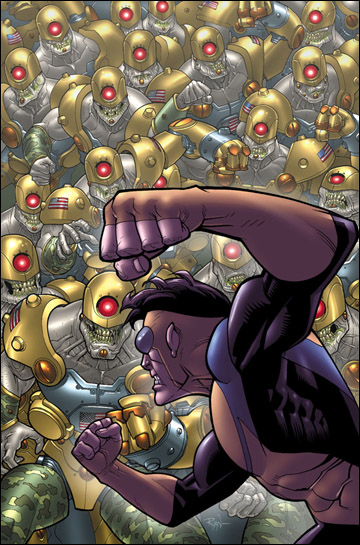 Above: Cover to INVINCIBLE #49.
The Reanimen are back, but now they're fighting for the good guys?! And if that's the case, why are they facing off against Invincible? It all comes to a head here! Events are set in motion leading up to our big issue 50 -- coming next month!
Above: Cover to INVINCIBLE #50.
It's all been building to this. After five long years, the best superhero comic book in the universe has reached its monumental FIFTIETH ISSUE! Invincible and Cecil Stedman face off and after this issue, nothing will ever be the same. Also in this issue, Science Dog returns in an all-new back-up story... and the ORIGIN OF CECIL STEDMAN!
Labels: Comics