Illustrations by Martin...
Above photo: Illustration by Martin.
Just so ya know, Martin has added new illustrations to his website. Ya wanna go and check them out right now, you say? Well, then, stop by Martin's website to see some of his excellent illustrations at
http://martinschneebalg.com/illustration/
.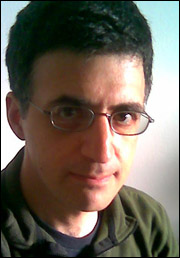 Above photo: P.I.C. member and artist, Martin.
Labels: P.I.C.