Badge of Con...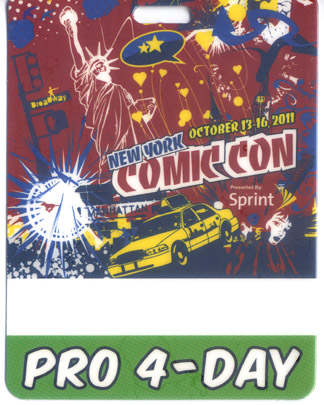 Today, my mailbox gave me my
2011 New York Comic Con
Professional badge.
Update:
The Beat is reporting that tickets and passes to the New York Comic Con are selling quite quickly:
According to the show's official Twitter feed, Saturday tickets are now sold out, although some may be available via retailers. And professional 4-day passes — which cost $10 as a registration fee this year — are almost gone as well.
Good thing I already got my pass.