ECHO news...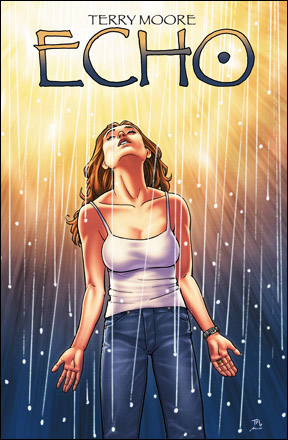 Above: Cover to ECHO #1 by Terry Moore.
VARIETY is reporting that Hollywood producer Lloyd Levin (WATCHMEN and HELLBOY) has optioned Terry Moore's ECHO. ECHO is also nominated for an Eisner Award for "Best new series." Congratulations go out to Terry for both the Eisner nomination and the film deal.
Here's what Terry had to say:
It's official: Movie deal for Echo with Watchmen producer Lloyd Levin!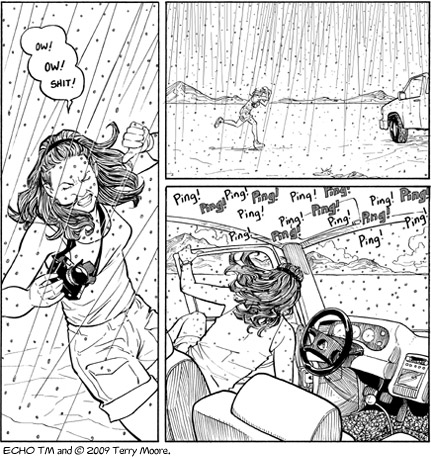 Above: Artwork from ECHO #1 by Terry Moore.
A while back in the letters column of STRANGERS IN PARADISE #78, Terry Moore gave a nice plug to my and Brandon J. Carr's The Kenmore/Nihilist-Man team-up story (see below). The team-up first appeared as a webcomic, and then saw print in NIHILIST-MAN AND HIS AMAZING FRIENDS #1. It looks like Nihilist-Man enjoys reading STRANGERS IN PARADISE, as well…
Update:
Terry Moore blogs about the ECHO movie.
Labels: Comics, Will Eisner